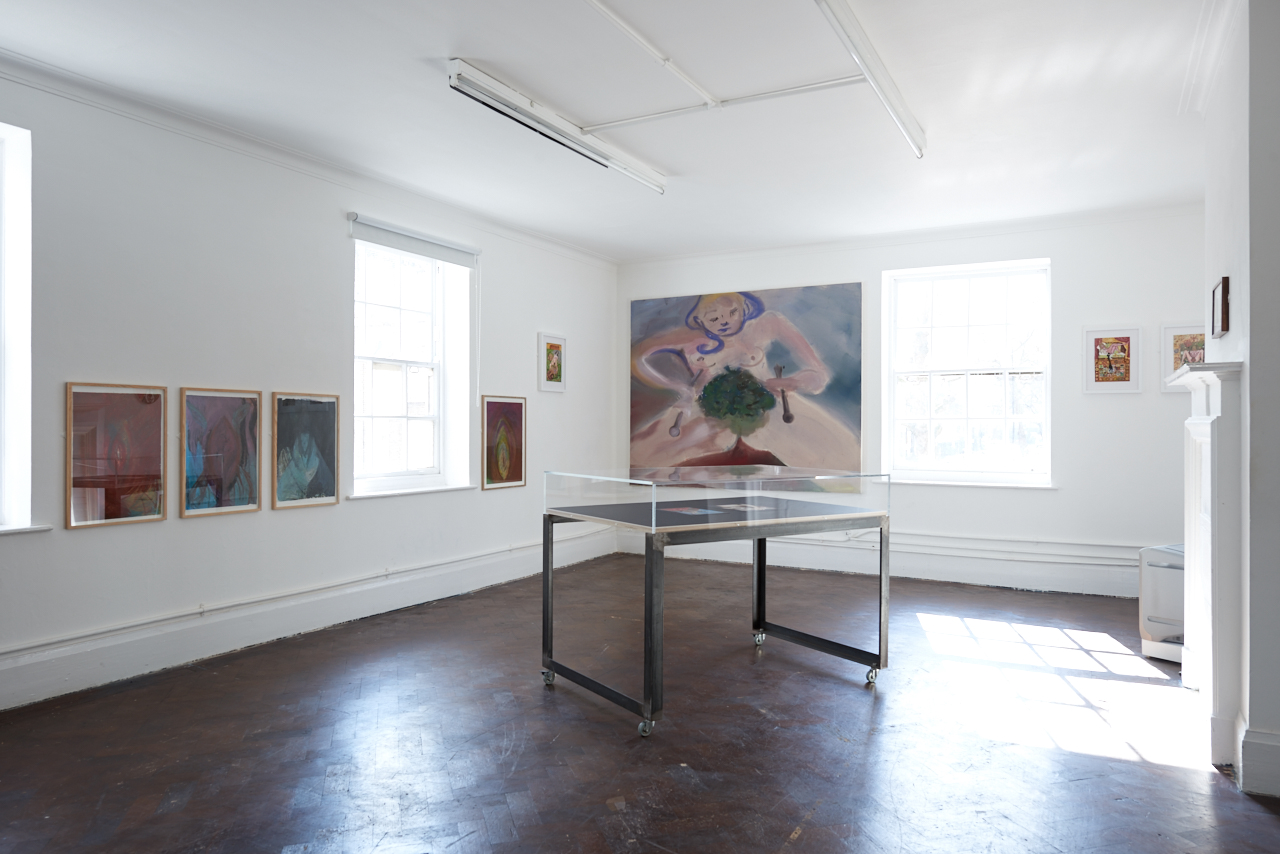 Exhibition, 8 March–8 May 2016
The Cunt Tavern
A group exhibition curated by Anthony Auerbach and Marlene Haring with works by Anča Daučíková, Manuela Gernedel, Marlene Haring, Sophie von Hellerman, Abigail Jones, Katrin Plavčak, Alexander Brener & Barbara Schurz and, Eva Stenram. Saluting the spirit of International Women's Day, this exhibition celebrates the reversal of male dominance, feminist intelligence and humour, upstairs at The Cock Tavern in Somers Town. Warning: contains explicit works without obvious subtleties.
The Cunt Tavern opened on 8 March 2016 together with an after-show party and cabaret organised in cooperation with Carnesky Productions and the Radical Anthropology Group (RAG), featuring Laura Gwen Miles, Fancy Chance, MisSa Blue, Morven Sutherland, Marisa Carnesky, DJ Miss Pink (Black Market Records), following the performance of Carnesky's Incredible Bleeding Woman hosted by RAG at UCL.
---
Sunday 19 June 2016, 1pm
Lunch with Pascal Bircher and The Cunt Tavern catalogue presentation
Join us for Sunday lunch for the opening of Pascal Bircher's Remake and flick through The Cunt Tavern. The publication documenting the exhibtion will be published in an edition of 50 copies, available on Sunday and online.
---
catalogue with notes by Anthony Auerbach, Steve Finbow and Marlene Haring
also available in print
---
about Carnesky Productions
about Radical Anthropology Group
about The Function Room
about MisSa Blue
about Fancy Chance
about Marisa Carnesky
about Anča Daučíková
about Manuela Gernedel
about Marlene Haring
about Sophie von Hellerman
about Abigail Jones
about Nao Nagai
about DJ Miss Pink
about H Plewis
about Katrin Plavčak
about Camilla Power
about Alexander Brener & Barbara Schurz
about Eva Stenram
about Rhyannon Styles